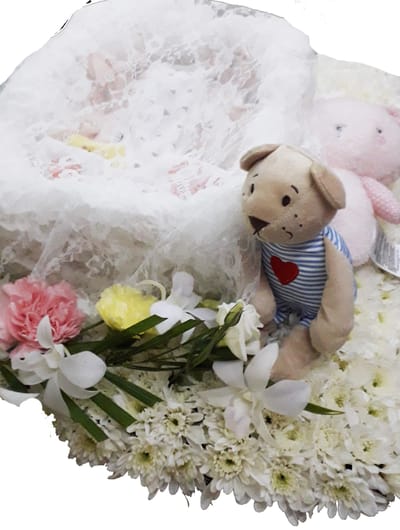 Instant loss of your unborn child is the greatest grief!
Our team from Celebration Of Life, undertakes this service with great care and compassion. Arrangement of Funeral service for Fetus or Baby is available at the most reasonable and affordable price of
S$688.00 nett
(Cremation). Price catered to render services to the bereaved family. If you require this service
FREE
please do not hesitate to contact us and we will be able to assist you. Call us at 8122 6122 / 8038 8968 (24 hrs)
We provide customised casket for fetus / Infant and Toddler as the size differs. Standard caskets are also available for Infant and Toddler of all Race and religion.
Gardenia PackageCollection & Transportation of the Infant
Dressing (Clothing to be provided by family if can be dressed)
Baby Casket (Lid is manufactured without glass)
Pall Bearer Service
Transportation to Mandai Crematorium
Mandai Cremation Fee IncludedAsh Collection Service